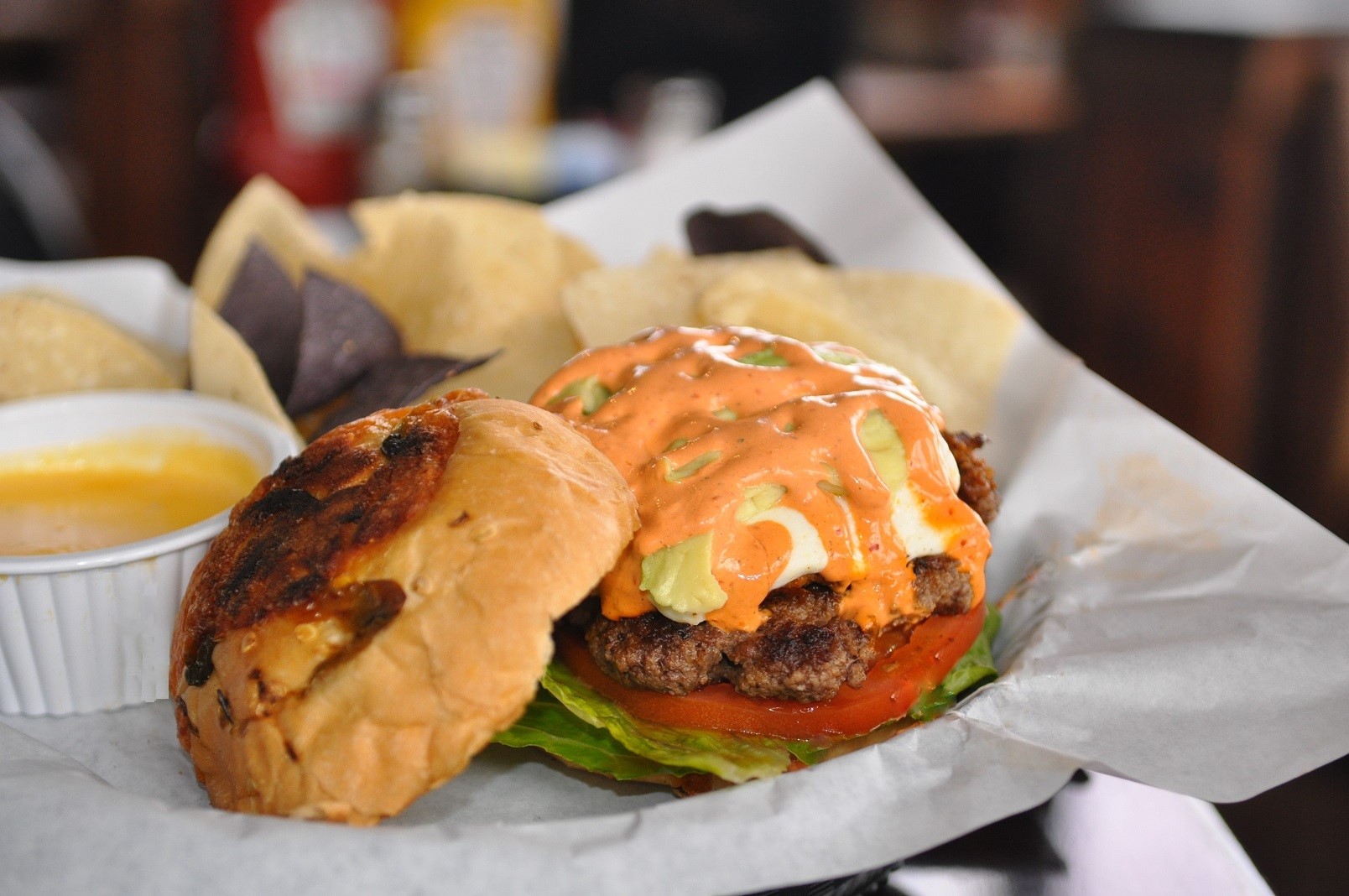 BURGER OF THE MONTH
The Cha Cha Burger

Our fresh-ground patty topped with chorizo, avocado slices, queso fresco, romaine lettuce and tomatoes, drizzled with guajillo ranch and served on a jalapeno cheddar bun complete with a side of tortilla chips and queso!
Get it before it's gone on May 1st! 
Begin working towards your Flips VIP status from 11am – 2pm daily when you dine-in at Flips! Buy 7 lunches and we'll treat you to the 8th!
*Flips VIP lunch card not valid with other offers
Fort Worth
Southern Pecan
Lazy Magnolia Brewing Co.-Kiln, Mississippi -ABV:5.3% IBU:16
Southern Pecan Nut Brown Ale is made with whole pecans. The pecans provide a nutty characteristic and a delightful depth to the to the flavor profile.
Blood and Honey
Revolver Brewing- Granbury, TX – ABV: 7.0% IBU: 20
An unfiltered deep golden ale made with malted two row barley and wheat.  The brew is finished with blood orange zest, local Fall Creek Farms honey and other spices that bring special flavors to this unique beer.
Guinness Draught
St. James Gate Brewery-Dublin, Ireland – ABV: 4.2% IBU: 21
Rich and creamy.  A perfect balance of bitter and sweet, with malt and roasted characters. Distinctively dark with a rich creamy head.  A bold combination of flavors with a lasting impression 
  Shiner Cheer
Spoetzl Brewing Company-Shiner, Texas-ABV:5.4% IBU: 22
Shiner's holiday seasonal is a Dunkelweizen with hints of peaches and roasted Texas pecans. Caramelized malts give a rich, malty body..
Pear Cider
Wyder's Cider Co.- Middlebury, Vermont – ABV: 4%
This light, crisp cider presents a tangy aroma while offering a distinct pear taste and ends with a lively mouthfeel that tickles the tongue.