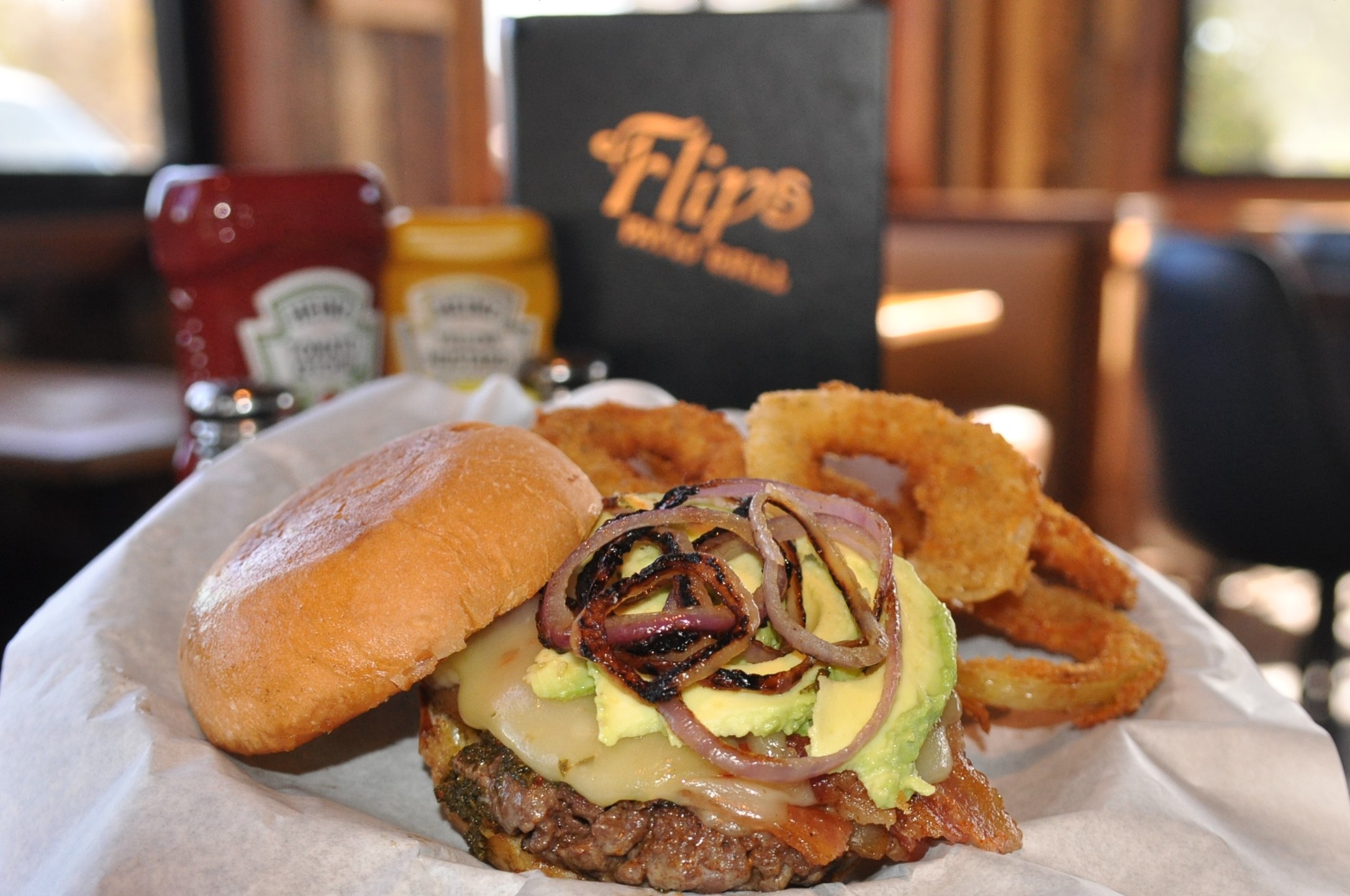 BURGER OF THE MONTH
With fresh avocado, crispy bacon and spicy pepper-jack cheese, we're taking texture and taste to the next level with our December Burger of the Month, THE GAUCHO BURGER!
Starting with a fresh-baked bun, this Kobe beef patty is dressed with pepper-jack cheese, bacon, sliced avocado, caramelized red onions and homemade chimmichurri sauce. There's sure to be no shortage of fresh flavor piled on top of this seasonal sandwich!
Get it before it's gone on January 1st!
Fort Worth
Space Dust IPA – Elysian Brewing – Seattle, Washington – ABV: 8.2% IBU: 73 The hopping is pure starglow energy, with Chinook to bitter and late and dry additions of Citra and Amarillo.
Blood and Honey – Revolver Brewing – Grandbury, Texas – ABV: 7.0% IBU: 20 An unfiltered deep golden ale made with malted two row barely and wheat. The brew is finished with blood orange zest, local Fall Creek Farms honey and other spices that bring special flavors to this unique beer.
Sam Adams Winter Lager – Boston Beer Company – Massachusetts – ABV:5.6% IBU:22 German brewers were onto something centuries ago when they created rich bock beers for the winter. Our version is spiced with cinnamon, ginger, and orange peel for a deep flavor and malty finish that will warm you on a cold winter night.