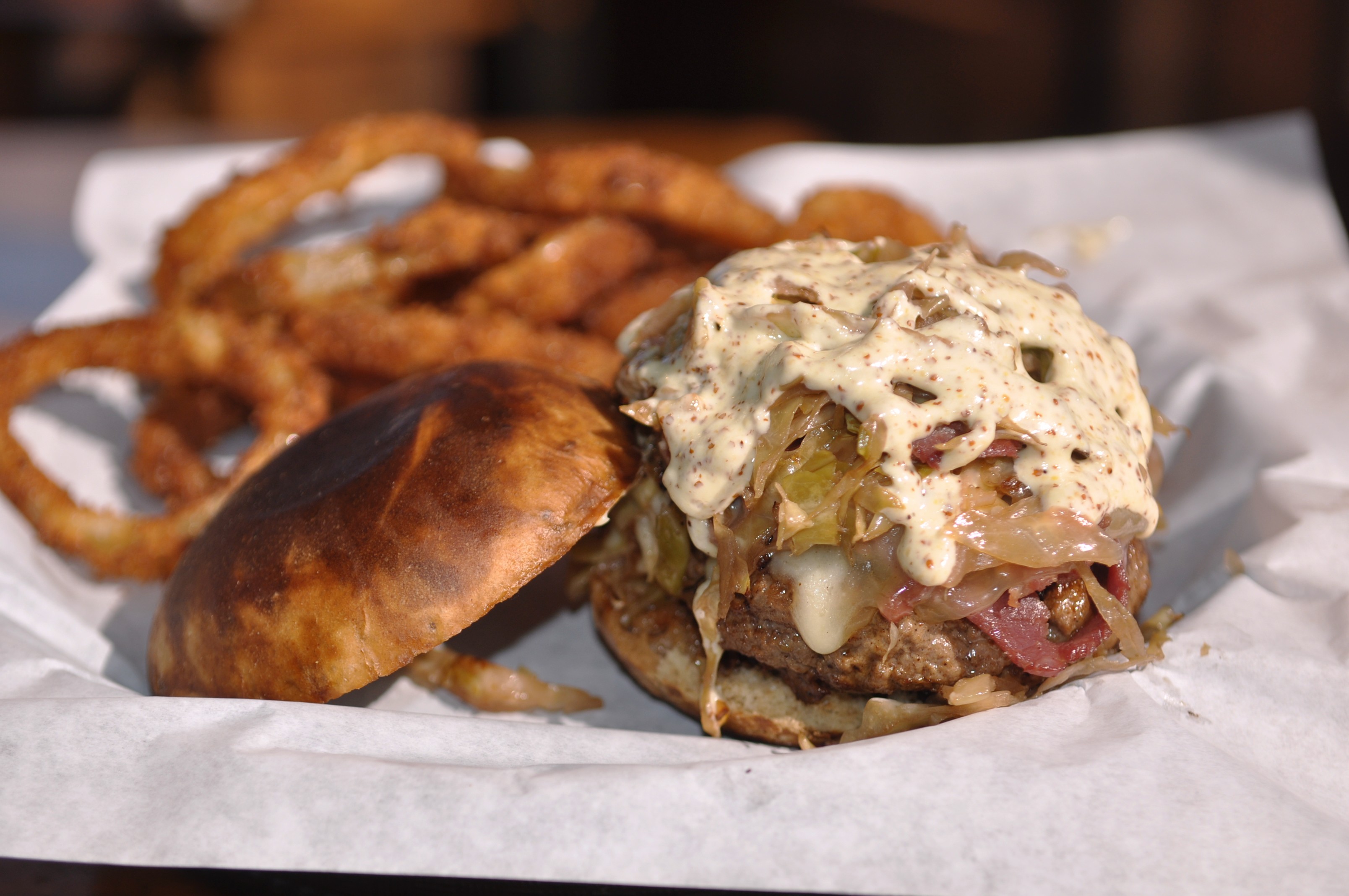 BURGER OF THE MONTH
Grab yourself a Guinness and settle in like a true Irishman with our new burger of the month, THE ST. PATTY'S PATTY!
The St. Patty's Patty will be your pot o' gold at the end of the rainbow (or a long day) with corned beef, Swiss cheese, Guinness-braised cabbage and horsey mustard sauce, all piled on top of our juicy fresh-ground patty and marble-rye bun.
Get it before it's gone on April 1st!
Begin working towards your Flips VIP status from 11am – 2pm daily when you dine-in at Flips! Buy 7 lunches and we'll treat you to the 8th!
*Flips VIP lunch card not valid with other offers
Fort Worth
Blood and Honey
Revolver Brewing – Grandbury, Texas – ABV: 7.0% IBU: 20
An unfiltered deep golden ale made with malted two row barely and wheat. The brew is finished with blood orange zest, local Fall Creek Farms honey and other spices that bring special flavors to this unique beer.
Purple Haze
Abita Brewing Co – New Orleans, Louisiana-ABV: 4.2% IBU: 13
Purple Haze® is a lager brewed with real raspberries added after filtration. It is brewed with pilsner and wheat malts and Vanguard hops. The berries add a fruity aroma, tartly sweet taste and a subtle purple color and haze.
Guinness Draught
St. James Gate Brewery-Dublin, Ireland-ABV:4.2% IBU: 21
Rich and creamy. A perfect balance of bitter and sweet, with malt and roasted characters. Distinctively dark with a rich creamy head. A bold combination of flavors with a lasting impression.
Shiner Strawberry Blonde
Spoetzl Brewing Company-Shiner, Texas-ABV:4.3% IBU: 11
Made with fresh homegrown strawberries from Poteet, Texas, this summer seasonal combines pale and wheat malts for a refreshing taste and smooth finish.